Digital Engagement in Regeneration
Our communication tools provide a much needed support platform to engage with Residents or off-plan homebuyers during the build process.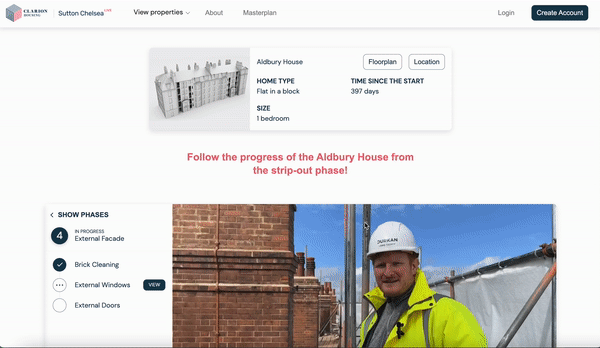 Who can use our tools?

Housing Associations

We have seen a 45% increase on resident engagement involved in Regeneration projects.

Developers and Real Estate Agents

Our tools allow a frictionless off-plan homebuyer journey during the build process.

Homebuyers, Residents and Investors

Easy access to information and communication tools which increase trust and peace of mind.